FABTECH 2011-16 FORD F250 4WD-8″ RADIUS ARM SYSTEM W/ FRONT DIRT LOGIC 4.0 RESI COILOVERS & REAR DIRT LOGIC 2.25 SHOCKS
PRODUCT OVERVIEW
DESCRIPTION
Fabtech's Radius Arm system for the Ford Super Duty is built to handle the on and offroad demands of the truck enthusiast. This system is a complete upgrade to the factory suspension and will provide additional strength for use with oversized tires.
The heart of this quality system is Fabtech's tubular Radius Arms. The design of these arms comes from Fabtech race components built with a tubular structure reinforced by a dimple die side plate and heavy gusseting for rugged offroad use. They are a superior upgrade to the stock stamped arms.
Included in this system is the massive Dirt Logic 4.0 Coilover Conversion for outstanding damping capacity offroad with a quality on road ride. The Coilover bolts in place of the factory coil spring without removal of the coil spring bucket. The giant 4″ diameter aluminum remote reservoir mounts horizontally above the Coilover to allow for full compression travel with oversized tires. The Dirt Logic 4.0 Coilover is the biggest and baddest on the market for the Ford Super Duty.
High quality components with properly designed suspension geometry is what sets this system apart from all other Radius Arm suspensions. System includes a free 5 year 60,000 mile powertrain warranty.
Each Fabtech component has been designed with specific features and benefits that create this quality suspension system. For a greater understanding of each these components, please see below.
Fabtech Replacement Radius Arms
Front Dirt Logic 4.0 Resi Coilovers
Trac Bar Relocation Bracket
Sway Bar Drop Brackets
Pitman Arm
Rear Add-a-leaf Kit
Rear Block & U-bolt Kit
| OTY | PART # | DESCRIPTION |
| --- | --- | --- |
| 1 | FTS22139 | COMPONENT BOX |
| 1 | FTS22104 | REAR BOX KIT |
| 1 | FTS835236D | FRONT DIRT LOGIC 4.0 RESI COILOVER [DRIVER] |
| 1 | FTS835236P | FRONT DIRT LOGIC 4.0 RESI COILOVER [PASSENGER] |
| 2 | FTS810052 | REAR DIRT LOGIC 2.25 SHOCK |
INCLUDED SHOCKS
INCLUDED SHOCKS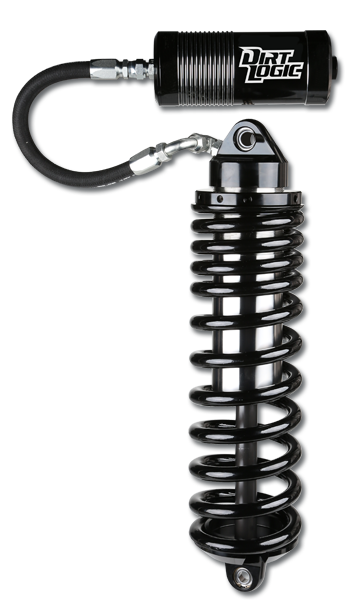 FRONT DIRT LOGIC 4.0 RESI COILOVER
The Dirt Logic 4.0 provides the ultimate in hardcore offroad dampening capacity with superior highway comfort in a big package. This massive high end shock is designed for full size vehicles that required the biggest and best Coilover shock in a bolt on configuration. Nothing else comes close.
4.0″ OD Stainless Steel Body
3 5/8″ OD Billet Aluminum Piston
1 1/4″ NitroSteel® Black Piston Rod
Adjustable Coilover Construction
3/4″ Spherical Ball Mounting Ends
4.0″ OD Aluminum Resi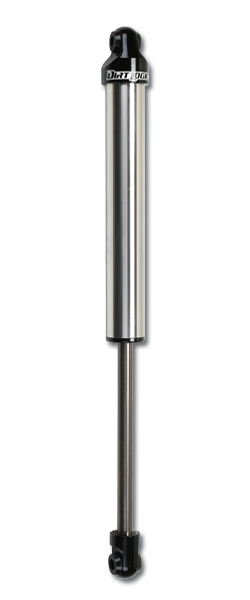 REAR DIRT LOGIC 2.25 SHOCK
Dirt Logic 2.25's are designed to replace factory shocks with a larger, more robust configuration. The 2.25 size is what separates it from other replacement take apart shocks for a superior ride, both on and off road. Shocks are pretuned for each Fabtech suspension, accounting for larger tires, providing the finest all around damping.
2.25″ OD Stainless Steel Body
2.0″ OD Billet Aluminum Piston
7/8″ NitroSteel® Black Piston Rod
Polyurethane Mounting Ends
TIRES & WHEELS
Tire Size – 355/65R18 Wheel Size – 18×9.5 w/ 4 3/4in BS w/minor trimming
Tire Size – 37/13.50R20 Wheel Size – 20×10 w/ 4 1/2in BS w/minor trimming
ADDITIONAL INFORMATION
| | |
| --- | --- |
| DRIVE | |
| LIFT | |
| MAKE | |
| MODEL | |
| SYSTEMS | |
| YEAR | |
FOOTNOTES
27. Front drive shaft modification may be required to clear exhaust on gas motor.
INSTRUCTIONS
More Information

| | |
| --- | --- |
| Component Description: | 8″ RADIUS ARM SYSTEM W/ FRONT DIRT LOGIC 4.0 RESI COILOVERS & REAR DIRT LOGIC 2.25 SHOCKS |
| Please choose your option: | Clear |
| Ship Via: | Freight |