FABTECH- 2009-13 FORD F150 4WD- 6″ PERFORMANCE SYSTEM GEN II W/ FRONT DIRT LOGIC 2.5 RESI COILOVERS & REAR DIRT LOGIC SHOCKS
PRODUCT OVERVIEW
DESCRIPTION
Our new 2009-13 F150 GEN II system utilizes the proven designs from our 2014 system at an affordable price and fast install for the earlier model trucks.
This system includes heavy duty 1/4″ thick steel lower control arm crossmembers with an integrated front differential skid plate for protection and increased front suspension strength. Fabtech extended length ductile iron steering knuckles allow use of 18″ or 20″ wheels.
The Performance GEN II System comes with Dirt Logic 2.5 Resi Coilovers featuring cold wound coil springs in the front and Dirt Logic 2.25 in the rear for aggressive offroad driving.
Heavy Duty 1/4″ Thick, High Arched Crossmember
Ductile Iron Steering Knuckles
Front Dirt Logic 2.5 Resi Coilovers
Rear Block & U-bolt Kit
| OTY | PART # | DESCRIPTION |
| --- | --- | --- |
| 1 | FTS22175 | COMPONENT BOX 1 |
| 1 | FTS22173 | COMPONENT BOX 2 |
| 1 | FTS22190 | FRONT DIRT LOGIC 2.5 COILOVER W/RESI |
| 2 | FTS810292 | REAR DIRT LOGIC SHOCKS |
INCLUDED SHOCKS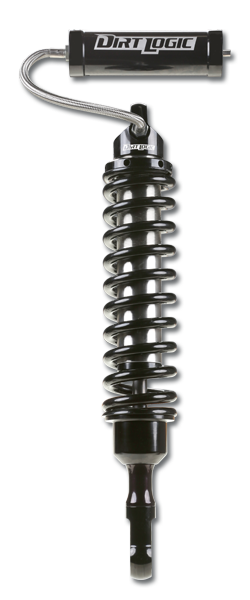 FRONT DIRT LOGIC 2.5 RESI COILOVER
From our desert racing experience the Dirt Logic 2.5 has been developed for exceptional performance in a variety of Coilover applications. The Dirt Logic 2.5 will provide incredible dampening capacity for aggressive offroad driving.
2.5″ OD Stainless Steel Body
2.25″ OD Billet Aluminum Piston
7/8″ NitroSteel® Black Piston Rod
Cold Wound Coil Springs
Adjustable Coilover Construction
5/8″ Spherical Ball Mounting Ends
2.50″ OD Aluminum Reservoir w/-8 Stainless Steel O-ring Hose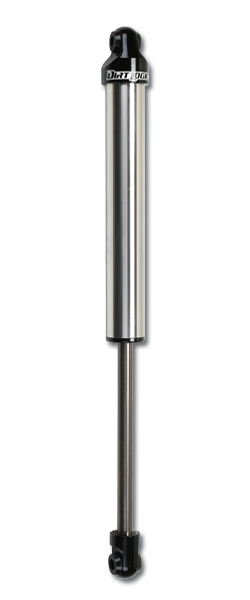 REAR DIRT LOGIC 2.25 SHOCK
Dirt Logic 2.25's are designed to replace factory shocks with a larger, more robust configuration. The 2.25 size is what separates it from other replacement take apart shocks for a superior ride, both on and off road. Shocks are pretuned for each Fabtech suspension, accounting for larger tires, providing the finest all around damping.
2.25″ OD Stainless Steel Body
2.0″ OD Billet Aluminum Piston
7/8″ NitroSteel® Black Piston Rod
Polyurethane Mounting Ends
TIRES & WHEELS
Tire Size – 325/65R18 Wheel Size – 18×9 w/ 5in BS w/minor trimming
Tire Size – 35/13.50R18 Wheel Size – 18×9 w/ 5in BS w/minor trimming
Tire Size – 35/13.50R20 Wheel Size – 20×9 w/ 5in BS w/minor trimming
ADDITIONAL INFORMATION
| | |
| --- | --- |
| SYSTEMS | |
| MODEL | |
| MAKE | |
| DRIVE | |
| LIFT | |
| YEAR | |
FOOTNOTES
14. Can not use OEM wheel and tire.
47. Fits SuperCrew models only.
123. Will not fit Raptor mode
INSTRUCTIONS
More Information

| | |
| --- | --- |
| Component Description: | 6″ PERFORMANCE SYSTEM GEN II W/ FRONT DIRT LOGIC 2.5 RESI COILOVERS & REAR DIRT LOGIC SHOCKS |
| Please choose your option: | Clear |
| Ship Via: | Freight |