FABTECH- 2015-20 FORD F150 4WD- 2″ UNIBALL UCA SYSTEM W/ FRONT DIRT LOGIC 2.5 COILOVERS & REAR DIRT LOGIC 2.25 SHOCKS
PRODUCT OVERVIEW
DESCRIPTION
Obtain increased wheel travel with a mild lift height with this heavy duty Upper Control Arm systems. The tubular Upper Control Arms feature 1.25" OD, .120" wall thick chromoly tube construction with 1" diameter Stainless Steel Uniballs that attach to the factory spindle without drilling.
The replacement UCA's have been designed to work in conjunction with Fabtech's Dirt Logic 2.5 Coilover shocks providing increased
wheel travel for a complete front suspension system upgrade. The vehicle's offroad suspension performance will be greatly increased due to the extensive ride tuning of the Dirt Logic 2.5 Coilovers and rear Dirt Logic 2.25's.
Built with same materials as found on Trophy Trucks
.120″ Wall 4130 Chromoly Tubing. 1.50″ OD
.250″ wall DOM Bushing Barrels
PTFE lined 1″ ID Stainless Steel American Uniball
17-4 Stainless Misalignments
Heat Treated 17-4 Stainless Steel Tapered Uniball Pins
| OTY | PART # | DESCRIPTION |
| --- | --- | --- |
| 1 | FTS22182 | UNIBALL UPPER CONTROL ARMS |
| 1 | FTS22252 | FRONT DIRT LOGIC 2.5 COILOVERS |
| 2 | FTS811332 | REAR DIRT LOGIC 2.25 SHOCKS |
INCLUDED SHOCKS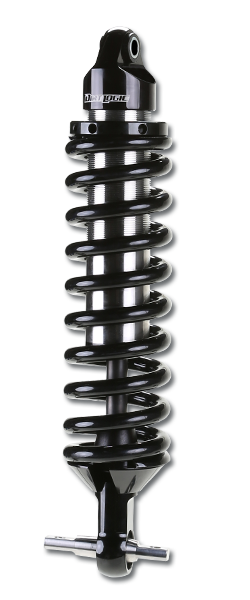 FRONT DIRT LOGIC 2.5 COILOVER
From our desert racing experience the Dirt Logic 2.5 has been developed for exceptional performance in a variety of Coilover applications. The Dirt Logic 2.5 will provide incredible dampening capacity for aggressive offroad driving.
2.5″ OD Stainless Steel Body
2.25″ OD Billet Aluminum Piston
7/8″ NitroSteel® Black Piston Rod
Cold Wound Coil Springs
Adjustable Coilover Construction
5/8″ Spherical Ball Mounting Ends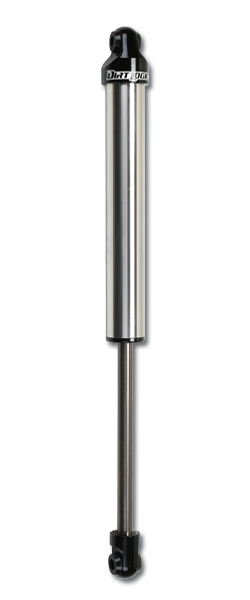 REAR DIRT LOGIC 2.25 SHOCK
Dirt Logic 2.25's are designed to replace factory shocks with a larger, more robust configuration. The 2.25 size is what separates it from other replacement take apart shocks for a superior ride, both on and off road. Shocks are pretuned for each Fabtech suspension, accounting for larger tires, providing the finest all around damping.
2.25″ OD Stainless Steel Body
2.0″ OD Billet Aluminum Piston
7/8″ NitroSteel® Black Piston Rod
Polyurethane Mounting Ends
TIRES & WHEELS
Tire Size – 295/70R17 tire w/17×8 wheels w/4 1/2" BS w/minor trimming
Tire Size – 275/65R18 Wheel Size – 18×8 w/ 4 1/2in BS w/minor trimming
Tire Size – 285/55R20 Wheel Size – 20×9 w/ 5in BS w/minor trimming
ADDITIONAL INFORMATION
| | |
| --- | --- |
| MODEL | |
| SYSTEMS | |
| MAKE | |
| LIFT | |
| DRIVE | |
| YEAR | |
More Information

| | |
| --- | --- |
| Component Description: | 2″ UNIBALL UCA SYSTEM W/ FRONT DIRT LOGIC 2.5 COILOVERS & REAR DIRT LOGIC 2.25 SHOCKS |
| Please choose your option: | Clear |
| Ship Via: | Freight |